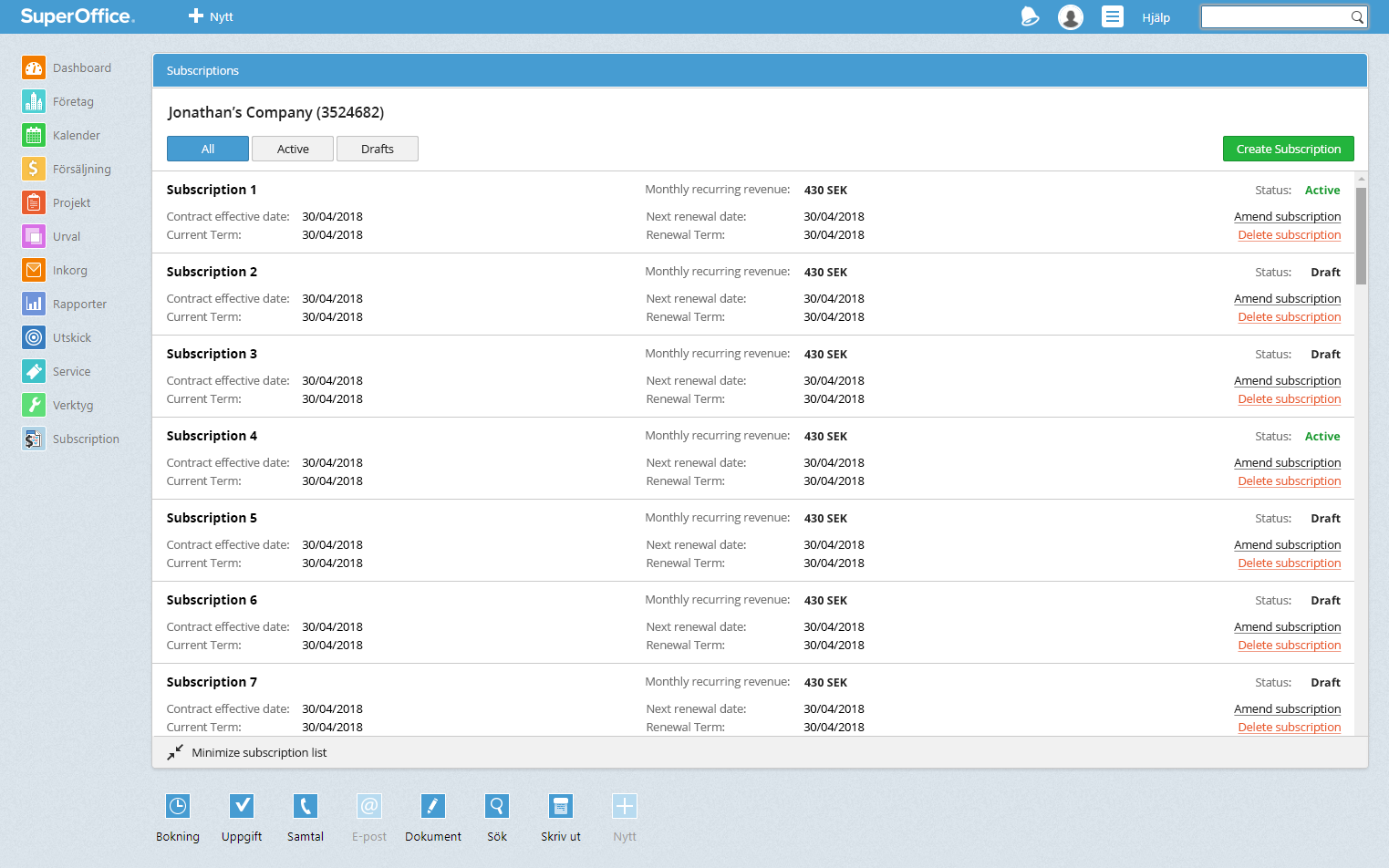 Super Office is a front-office CRM system used to manage customer information, keep track of leads, keep interactions between customer and company documented and much more. This is aimed to be the central platform for all employees working with sales, marketing and support within Visma.
However, today many different systems are used within Visma when it comes to placing customer orders, especially in the Netherlands making the entire internal workflow cumbersome and inefficient. The project aimed to integrate the new system for placing customers subscription orders, namely Zuora.
My task was to make the integration UI from Zuora- subscription system to Super Office - crm system. I was UX responsible for this project and the UI is completely tailored for the needs of the company's employees. The team included me, a Business analyst, front-end developer, back-end developer and a product owner. The solution is planned to be launched throughout the entire company.
I took the liberty to conduct interviews with employees in the Netherlands when we were there for a workshop. I interview three people in the Netherlands who work with sales & partnership. I performed the same action when we went to Norway for the workshop.
With the information received from the stakeholders during the workshops and the results from the interviews along with expert help from both Zuora and Super Offices users and representatives, I had the right tools to get started.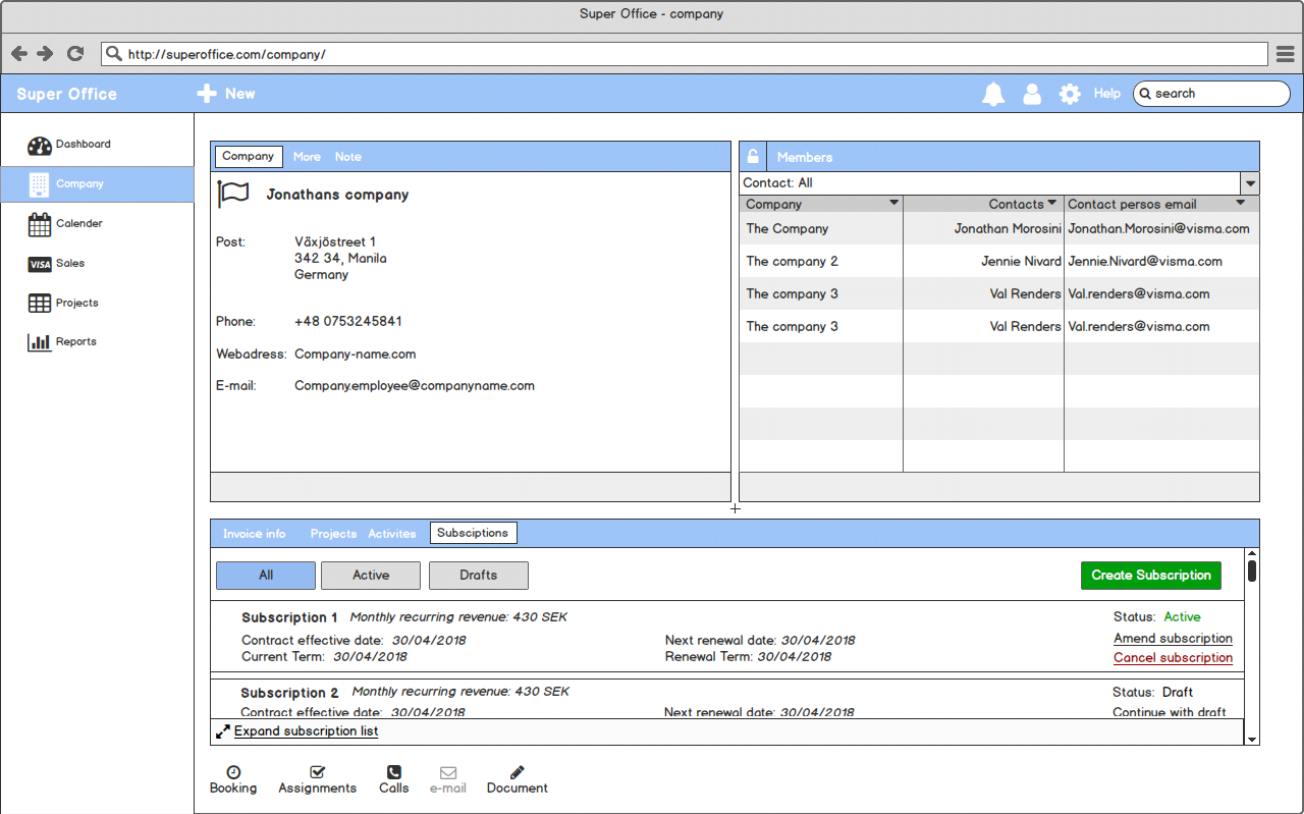 I collaborate with our Business Analyst who knew much of how Zuora works and what obstacles there are software wise as this is an integration between platforms along with the interview results, I started building an interactive prototype via Balsamiq.
It was here my iterative processing began as I went back and forth between my previous steps to make the prototype as good as possible.
When the UX part was more or less finished, I took contact with one of our Graphic designers to help out with a High Fidelity prototype. When we had everything finished, I added it in Principle, which is a tool to bring the user interface to life for demonstration purposes without actually coding.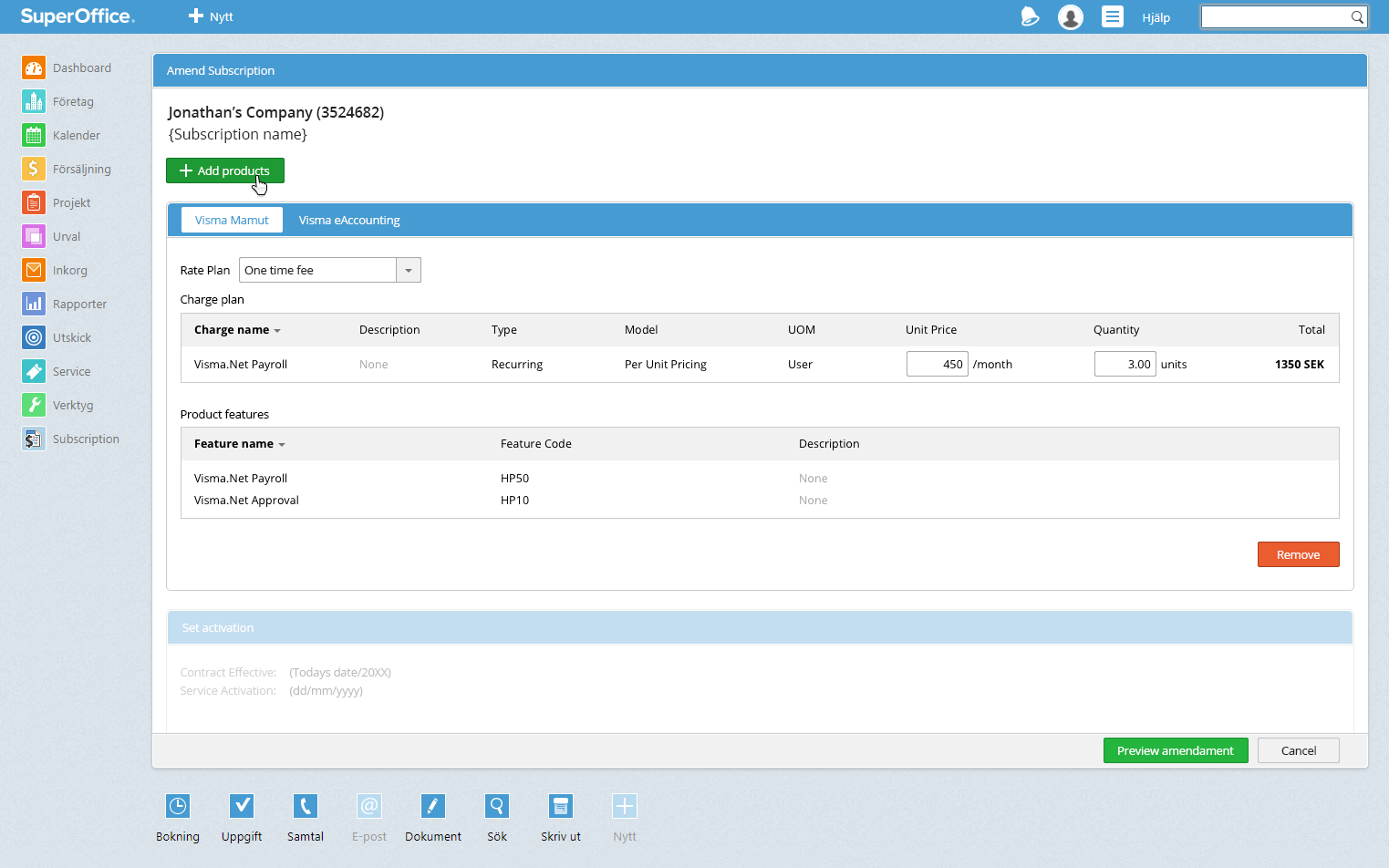 Date: 2018  Category: Application for internal use